New Car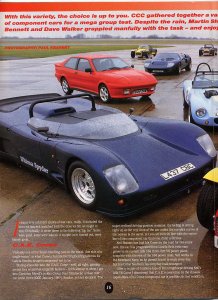 No not the Ultima, or the GT40 replica, but the Quantum Saloon. How do I know? Well the registration is the same which is a bit of a give away. To view the full article click on the above photo. And here it is under my ownership!!!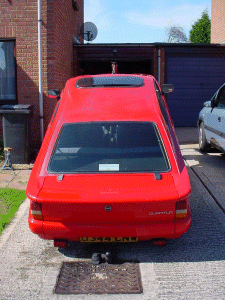 Between buying the car and collecting it it developed an oil leak from the gearbox, which I decided to take on the chin, as I saw a Quantum Saloon as a cheap second car anyway, plus a project car and transport if I take the Quantum H4 off the road for major work, oh and it has 4 proper seats! During the hottest week since records began I tried unsuccessfully to swap the gearbox with a very cheap brand new one I picked up off ebay. Because of the intense heat the car sat with and engine or gearbox for a week. Below are more photos...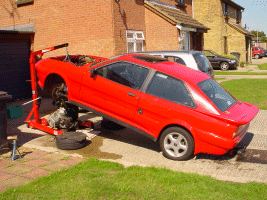 Finally, who says that kit cars are deadly in an accident? Below are photos of Bob Ludkin's Quantum Saloon after he had been forced off the road and rolled twice. Had it been a production car he may not have walked away...