QSC Factory Open Weekend 2002
Rosemary and John Sampsonwere kind enough to invite the Quantum Owners club, and members of the general public down to their factory/farm for an open weekend in June 2002. It was a great weekend and much fun was had by all, except for maybe the club chairman on the Sunday morning - a bit too much scrumpy on Saturday was it Martin?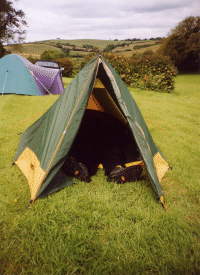 More details and photos from the weekend will follow later...